Best Interior Designers
in Miami & New York City
I have a profound passion for design and take pride in creating spaces that are as comfortable as they are functional and appealing.  By harnessing inspiration and taking a detailed approach, I aim to make the complex look effortless and inviting.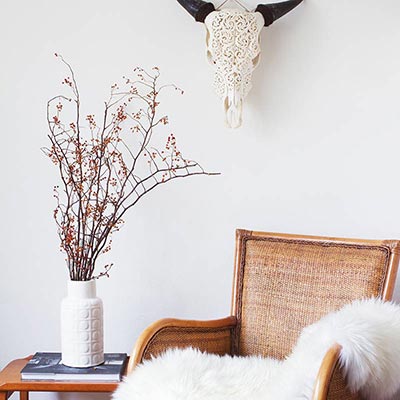 Built-in wall oven You bought a property in Miami and it needs a new kitchen design but you don't know where to start. Specifying new

If you follow me or my business on Instagram, you'll know I'm obsessed with all of the women who are employed in the construction industry!

You came for the pictures, admit it. The simple designs and juicy colors had us at first glances as well. Graphic yet minimal design
Outstanding. I'm on my second major design project with Boudreaux Design. Jessica first consulted with me on a bathroom remodel in my Ft. Lauderdale townhouse. Outcome was superb and throughout Jessica was truly a joy to work with (not to mention the finished product was divine). The first experience with Jessica was so outstanding that I had to get her to work on my new construction home in Maine. With completion coming to an end each day is bringing new joys seeing the designs come to life. The consummate design professional, Jessica is now the only designer/artist I trust to capture my desires and make my dream designs a reality.
Jeff Laton
As an absentee homeowner, navigating the renovation scene in Miami's South Beach is not easy. Jessica was my person on the spot, serving not only as a great designer, but also as a skilled project manager. Starting with the packing up of the unit, to the demolition of the floors and some of the interior walls, and re-doing much of the plumbing/electrical, the entire kitchen, both baths, two bedrooms and the living area, and furnishing the unit, she managed all the subcontractors, permitting, and vendors, making the whole project possible. On the design side of things, Jessica was helpful and patient, listening to me, respecting my input, and helped my vision become a reality. She took me to all kinds of showrooms to give me ideas of what worked and what didn't, and then coordinated installations and finishing touches for the contemporary look I wanted. I'm delighted with the end result!
Greg Zacharias
I've worked with Jessica on the renovations of 3-separate properties. She helped us with all aspects of the design process, from inception to completion. I was delighted with both the final result(s) and the process. Jess has a great eye for design and the additional virtue of being organized, personable and detail oriented.
Matt Tashjian
I knew from our first meeting that Jessica understood and shared the same mid-century modern vision we had for our home renovation. We showed her some of our ideas and she went a step further by presenting us with better, more attractive options for the kitchen and floor that we had never seen anywhere before. Jessica was spot-on with color choices for walls, floors, stairs and kitchen cabinets, and was extremely knowledgeable about furniture placement. She guided the project from start to finish in a timely fashion and always in a professional manner. I am happy to recommend Jessica.
Dana Grodin
Thank you Jessica for helping me decorate my home. You were able to work with the pieces I had purchased myself and the small space available and you turned it into something beautiful. I love the colors that you selected as well as the unique pieces. I felt apart of the entire process and so the end result felt like me even though I never would have been able to put it together myself. I really appreciate all that you have done.
Ginger Delph
Jessica has great knowledge and understanding of the interior design business. She listens to what the client wants and designs a beautiful room/rooms. She is very good consulting on furniture and art placement, she added pieces with existing furniture/art which made a huge difference. Whether it is one room or entire house/apt/condo, I would recommend Jessica with complete confidence.
Judy Andreas
My husband and I can't say enough great things about Jessica and her work. She is professional, has beautiful refined taste, finishes projects in a timely manner and within her quoted budget. She is very upfront and honest when it comes to work and pricing. The contractors she works with do superior work. Her designs are classic, long standing and are truly an investment worth making. Highly recommended.
Nicole Lamman